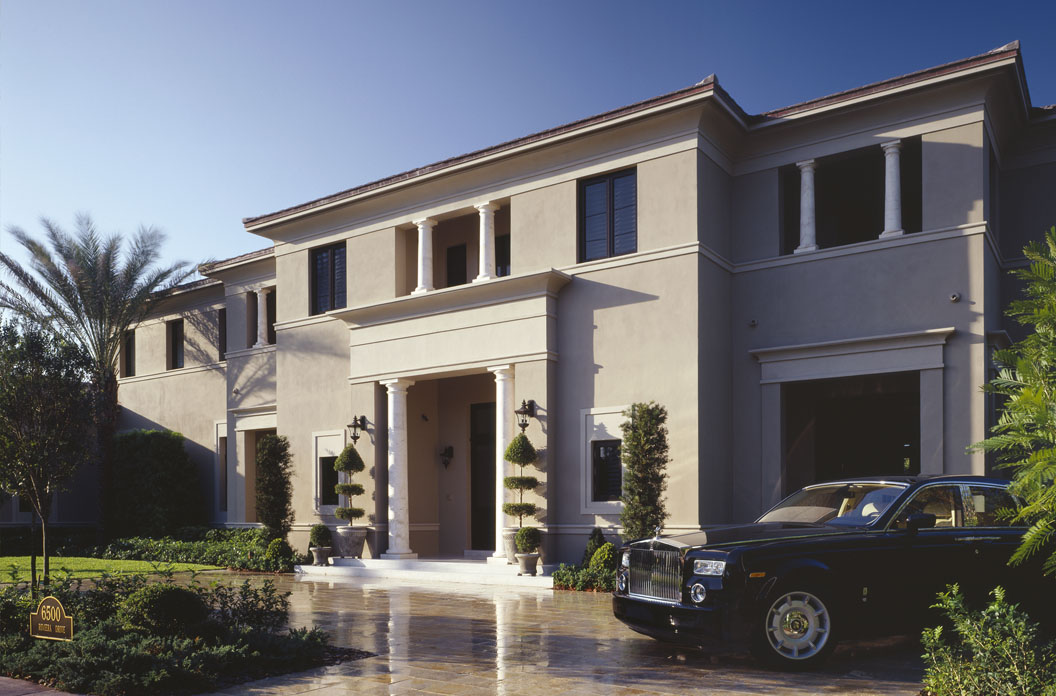 CORAL GABLES CLASSICAL
Possessing a sovereign character, this purely classical Palladian design is distinguished by its simplicity and elegance. Wide galleries with no halls, provide the perfect backdrop for an expansive art collection. Careful attention was given to the selection of materials and finishes throughout including the Macedonia stone columns on the exterior, venetian plaster for a fire place on the interior, brushed nickel for the staircase railing and wenge wood used for the door and window frames, as well as wall panels in the dining room.
Make an Appointment
Ready to build your dream luxury home or commercial space? we can make it come true anywhere in Florida, the Caribbean, and the Americas.